Here are your votes and comments on feature possibilities for Adobe LiveCycle Designer ES 9.0.
The Designer Team was listening and introduced the Action Builder to let you author common form logic without the need for writing scripts in Designer 9.0.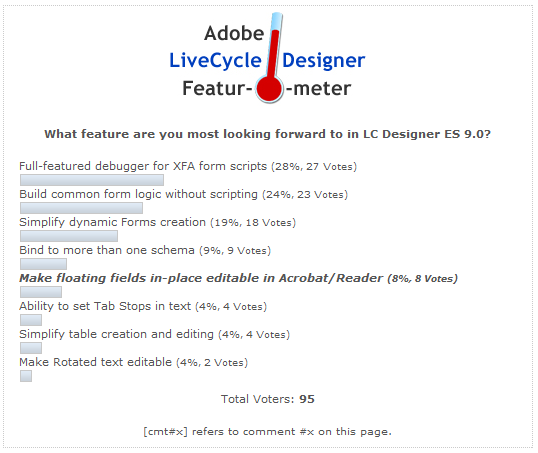 ---
Posted by Stefan Cameron on September 15th, 2009
Both comments and pings are currently closed.
---