Here are your votes and comments on feature possibilities for Adobe LiveCycle Designer ES 8.2.
The Designer Team was listening and made a major improvement to tab order authoring in Designer 8.2.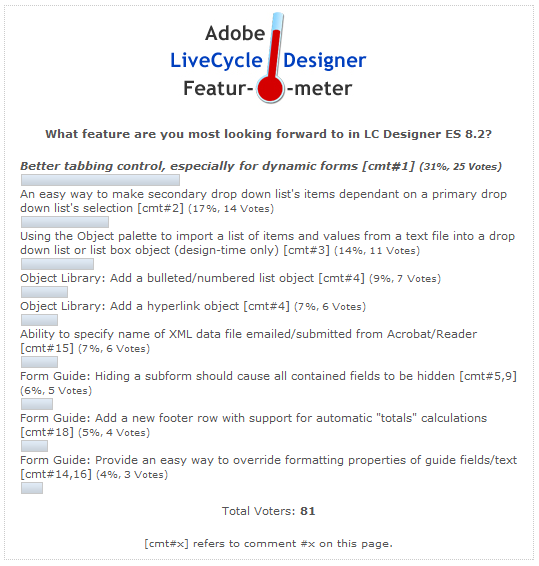 Updated: September 22, 2008
---
Posted by Stefan Cameron on September 1st, 2008
Both comments and pings are currently closed.
---